WE ARE A CUSTOMER-FOCUSED CYBER SECURITY COMPANY
At Nordic Resilience we believe quality and trust are two cornerstones of our business, which is why we offer satisfaction guarantee or your money back. Nordic Resilience does not offer services we cannot back with years of experience. Instead, we offer a selected few services within our specialty. Should your requirements reach beyond our core services, we are happy to assist you through our partners. Our network of talented and experienced partners, ensures our clients always receive the skillset they need for the job.
READY FOR A TALK ABOUT YOUR CYBER SECURITY?
The first step for us is to understand exactly what your cyber security related needs are. This builds the foundation that allows us to best guide you through the process of strengthening your cyber security defenses. We are happy to have a completely non-binding talk to you via phone, e-mail or even drop by for a cup of coffee.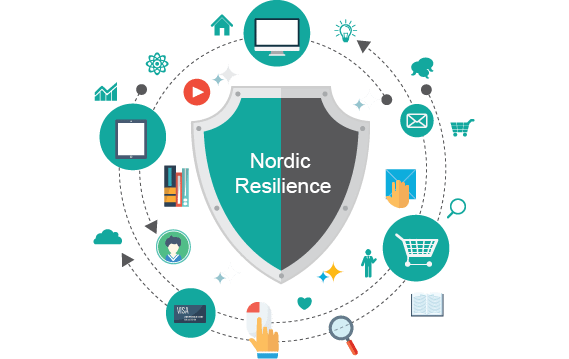 In order to ensure the highest quality of our services, Nordic Resilience have partnered up with people that specialize in other fields within cyber security.
If your needs are not covered by our services, we offer to facilitate the contact to people with the right skills.